Workshop visit
One of a kind
Allot furniture combines an array of skills, all performed in house by our highly trained craftsman and women. Marquetry, sculpture, cabinet-making, chair-making, upholstery, gilding, French polishing and Chinese laquer are all performed in our workshops to the highest standards.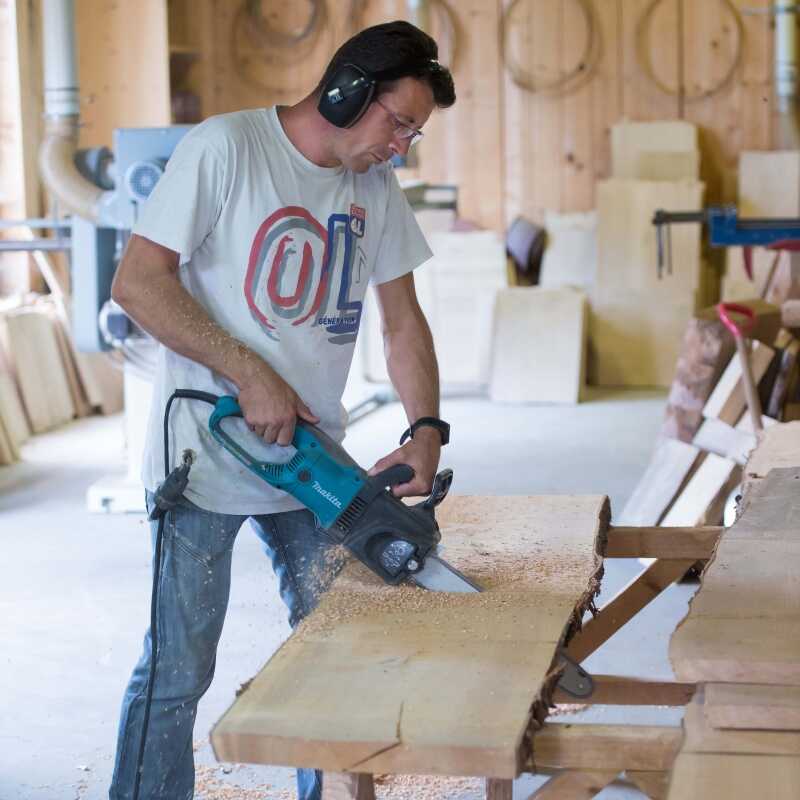 Furniture Woodworking
France has a long tradition of fine cabinet-making of which the classique period was truly a golden era. Allot furniture cuts no corners in reproducing the quality and the styles of this era. Cabinets are morticed and tenoned in solid wood to last a lifetime. Drawers are dovetailed and fitted to run smoothly. The difference is in the detail.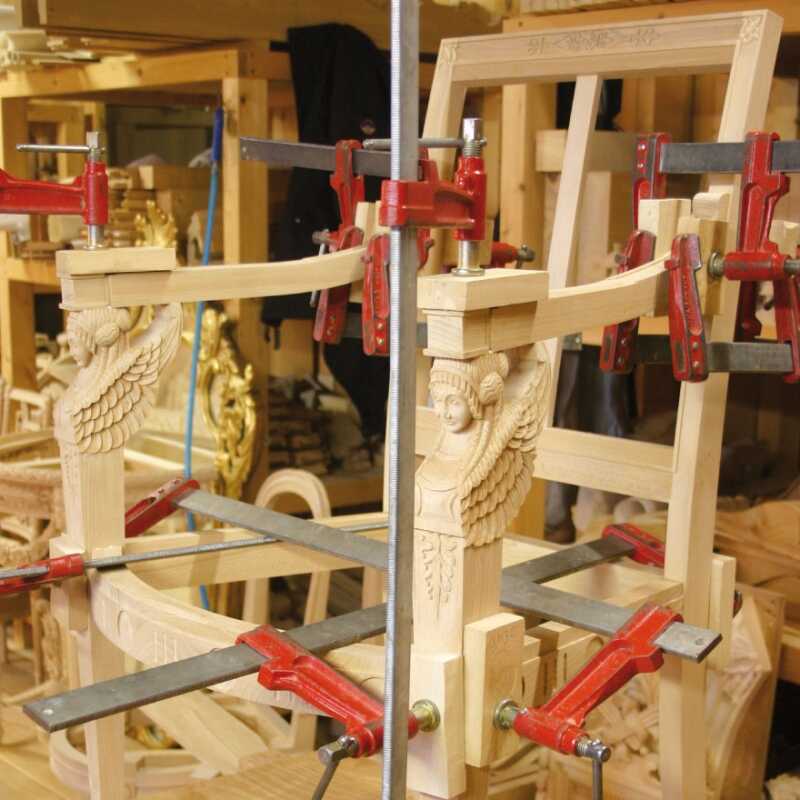 Chair making
Chair-making in 18th and 19th century France became incredibly elaborate and detailed. Nevertheless the basic functions of resistance and comfort remain essential. Allot's chair-makers have years of experience using traditional techniques to manufacture strong, comfortable and beautiful chairs for luxury interiors.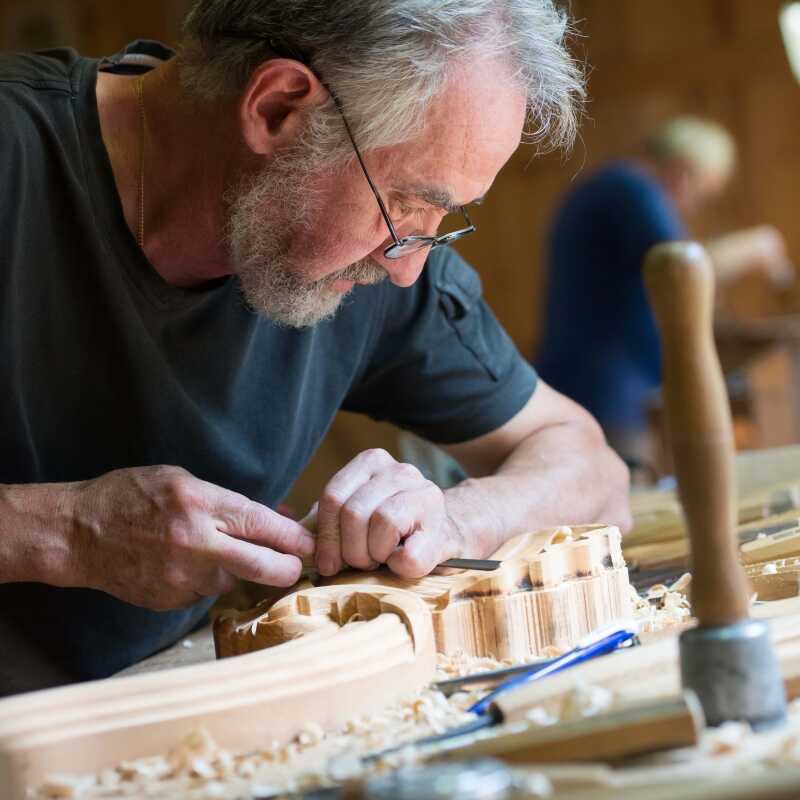 Woodcarving
Perhaps the most audacious style of the classique period, Louis XV, is typified by the abundance of sculpted detail. Renowned for the fantasy of it's curved and asymmetric lines often inspired by seashells, cascades of leaves and ribbons, Louis XV furniture is a veritable playground for our sculpteurs.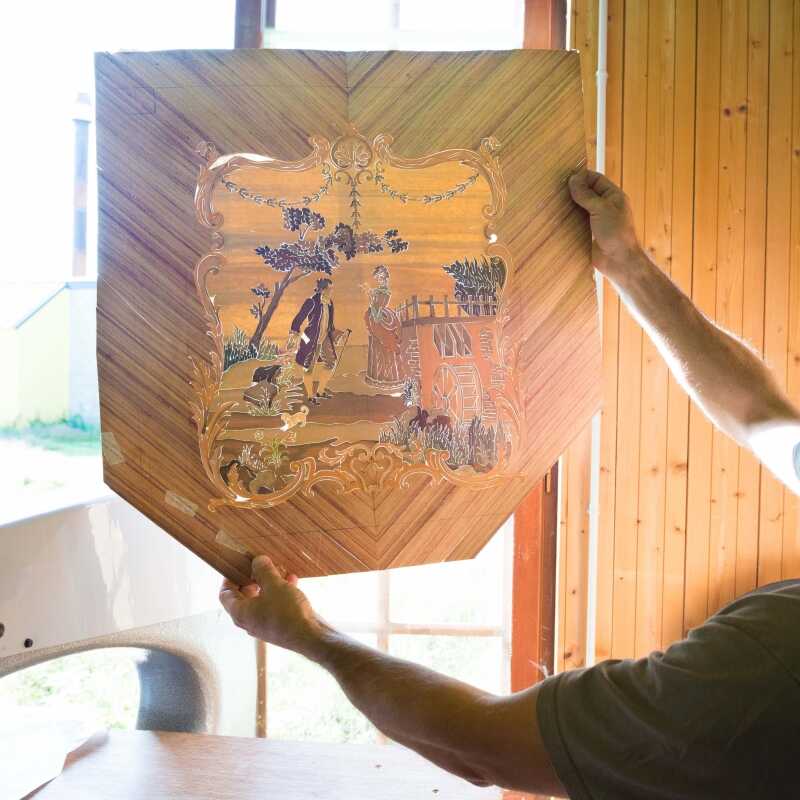 Marquetry
Ateliers Allot marquetry is hand-cut and assembled in shop, retaining the sharpness and detail of traditional marquetry. Veneers are hand picked from woods such as maple, rosewood, mahogany and many others which we source from our network of certified eco-friendly suppliers.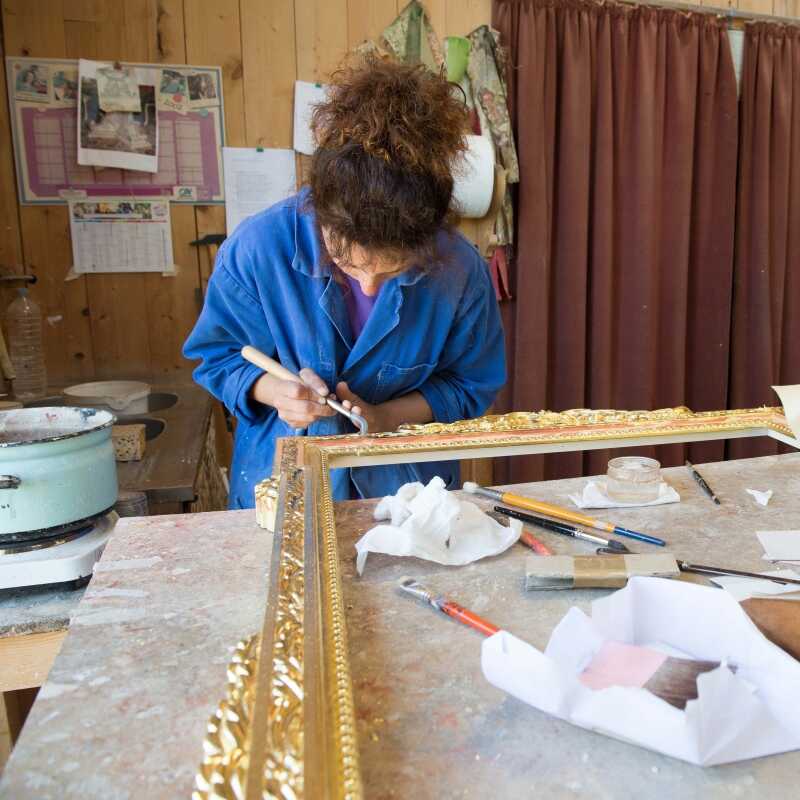 Gilding and lacquering
Allot's gilders offer two levels of quality in order to adapt to budget requirements. We offer of course a deluxe pure gold finish for the most luxurious of projects and also a dutch gold option providing a high quality economical alternative.
All our gold leaf is mounted using the traditional surface preparation and application technique and is burnished with an agate stone to finish.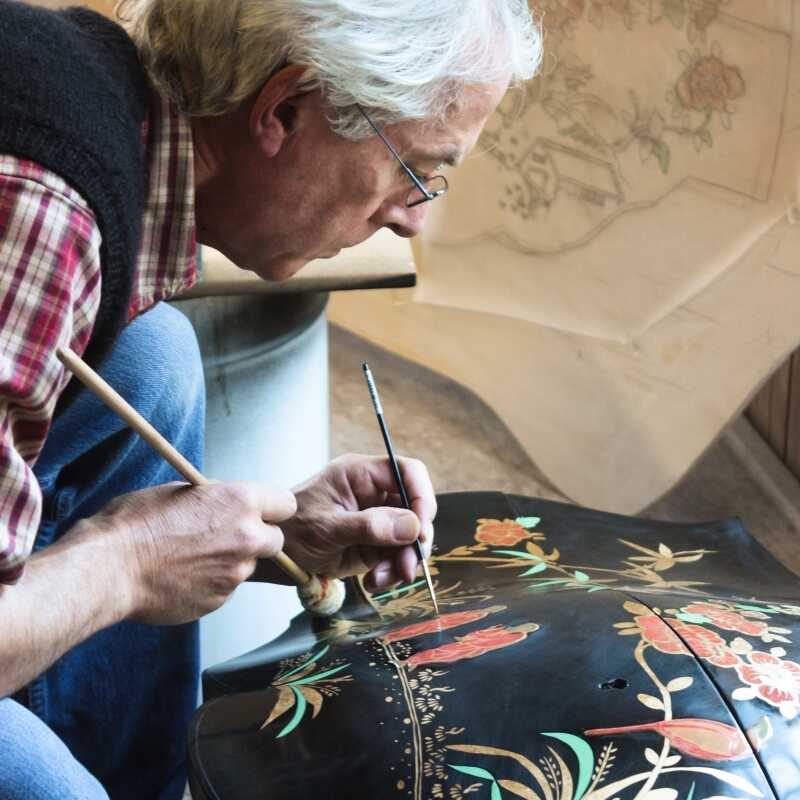 18th Century chinese lacquering - japanning
Lacquering in gold relief was perfected in the 18th century and is called «Chinese lacquer ». The key to this process is the preparation of a perfect support through the application of 16 layers of base coat and blanc d'espagne.
Several layers of lacquer are then applied to obtain an exceptional gloss upon which patterns are gradually built up and are highlighted by the application of gold leaf.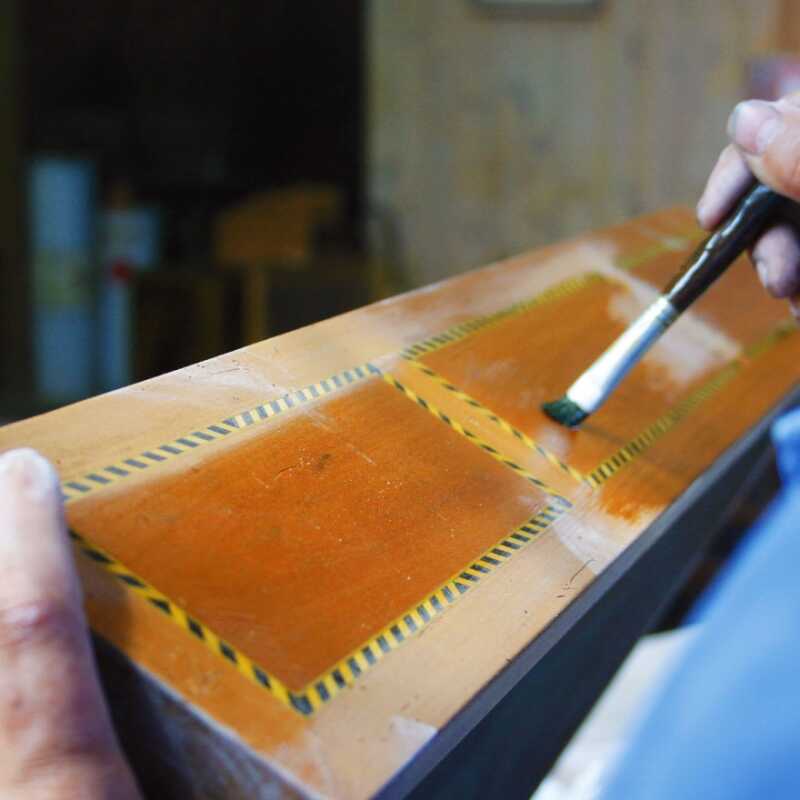 Finishing
Our finishing shop offers a multitude of possibilities giving you the opportunity to personalize every project. Our project managers will work with you to explore  and develop possibilities and will provide samples to meet your requirements.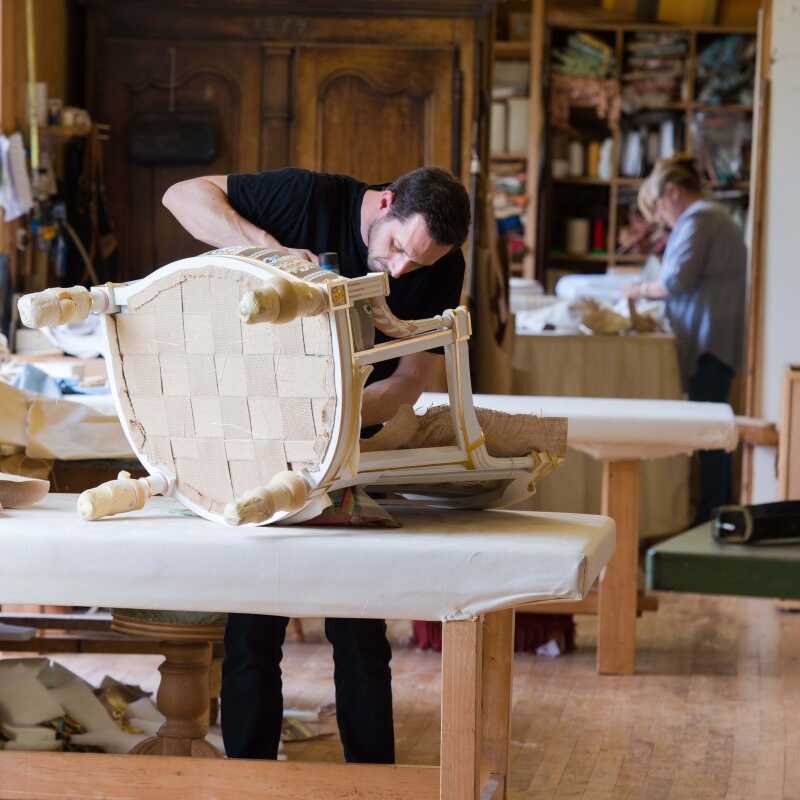 Upholstery
Our showrooms stock a multitude of fabrics and leather for you to choose from. The latest collections from the top tissue editors and tanneries are all available providing an array of possibilities.
Our chairs and sofas are steel sprung and stuffed using traditional techniques to ensure long lasting comfort and resistance.