Finishing and accessorizing
Create your very own furnitures and chairs
The possibilities for accessorizing your furniture and chairs are endless. Allot's project managers are available by appointment to discuss options and finishes. Both our showrooms include a « material-theque » where clients can mix and match samples and discuss project details.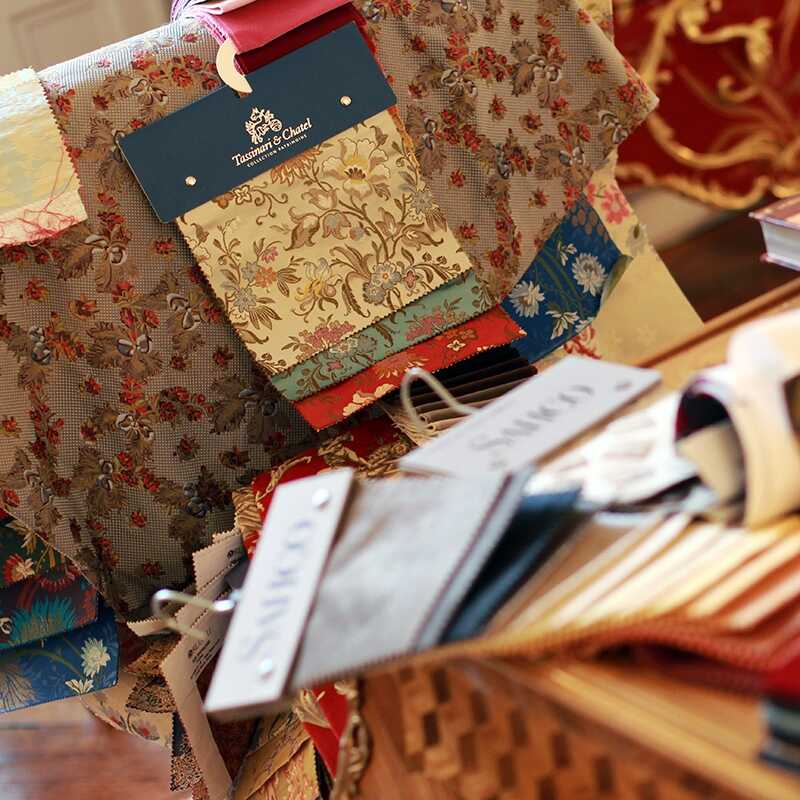 Fabric
We provide a wide choice from velour to silk, Damasks to lampas.
Classical and contemporary styles are available from all the top tissue editors and if you have your own supplier we are happy to work with them.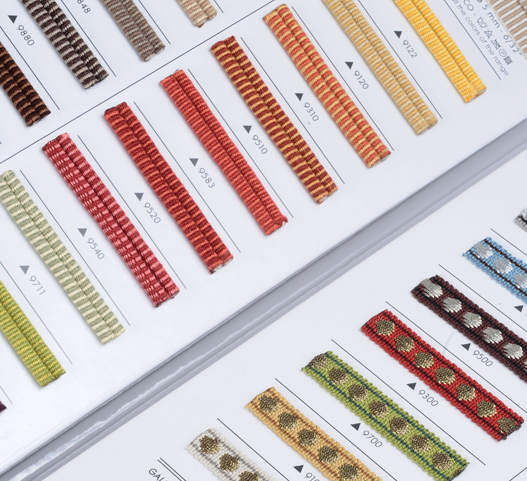 Trimming / Piping
For the finishing touches to your upholstery a selection of trim is available. Cord, tassels, braid and lace offering endless possibilities. Because the devil is in the detail.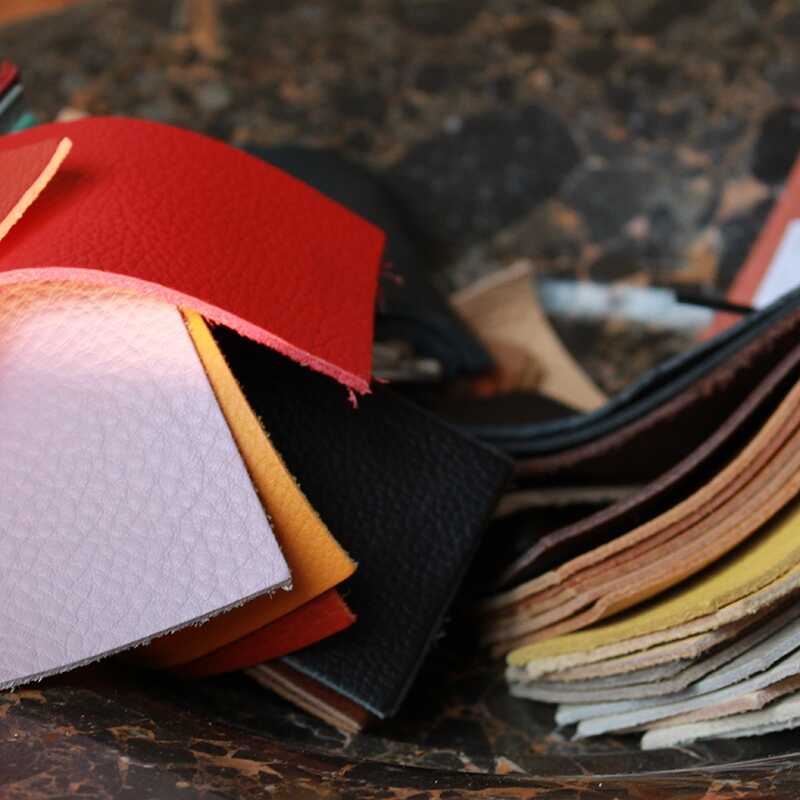 Leather
Allot respect the environment and hygienic working conditions. All our leather is provided by distributors using reputable European tanneries conforming to the strictest health, safety and ecological standards.  
Besides the range of different colors available we also offer variety of grains and Cordoba leather.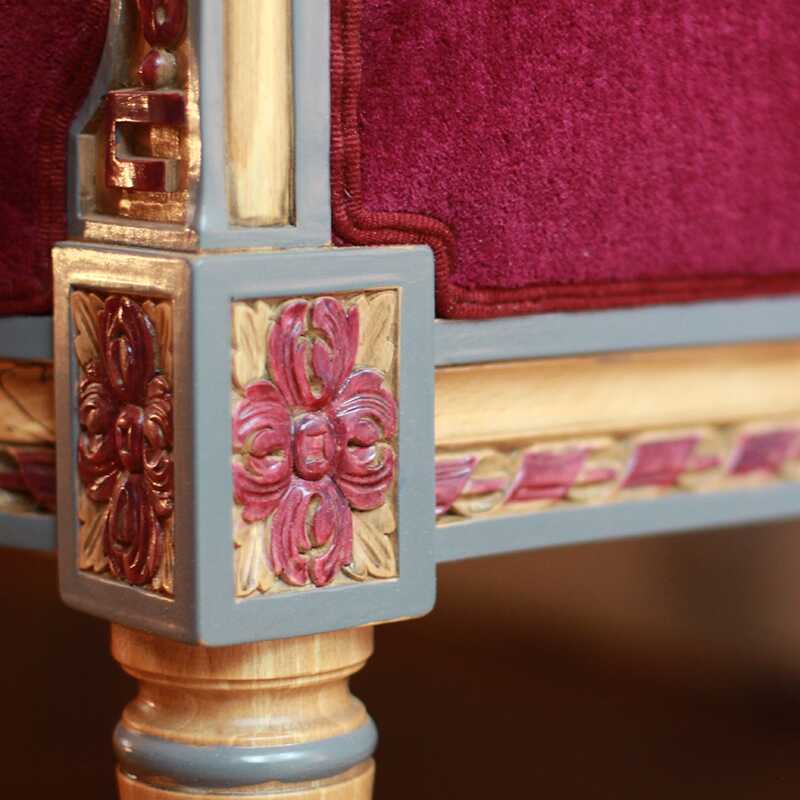 Finishing
Successfully combining colors and effects is never easy, especially with so many possibilities available. Our showrooms stock a large pallet of samples to help you make your choice and our project managers will accompany you throughout this process if required.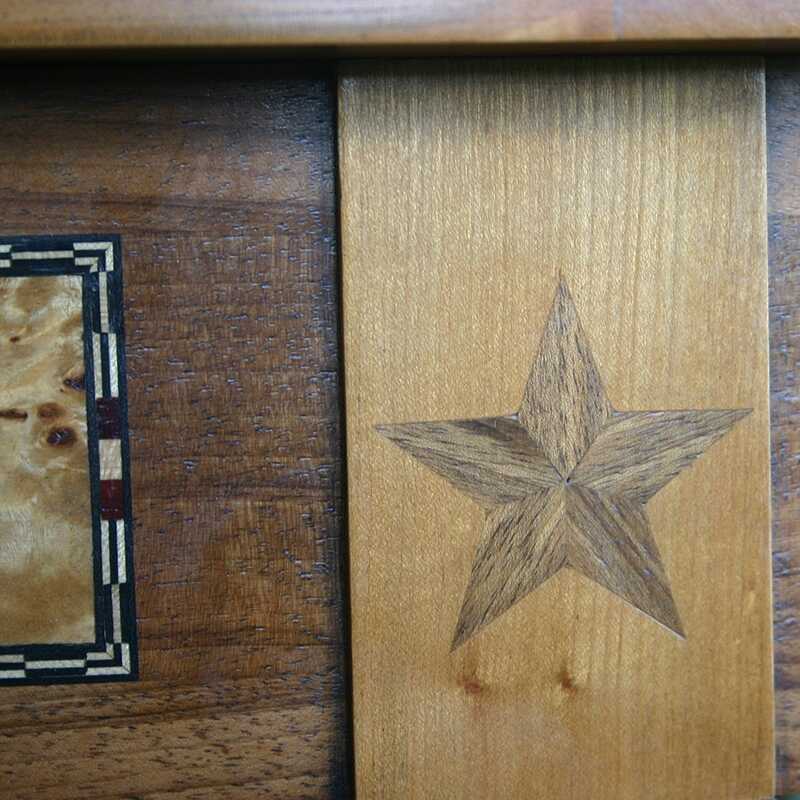 Patine
Natural wood finishes bring an inimitable timeless warmth to any interior. Our timber yard holds a seasoned stock of oak, walnut, mahogany and various other species selected for the quality of their grain and structure. To bring out the best in this wood we use water-based wood stain and beeswax or French polish depending on the brilliance required.  To this we can add patina to create  an antique effect if needs be.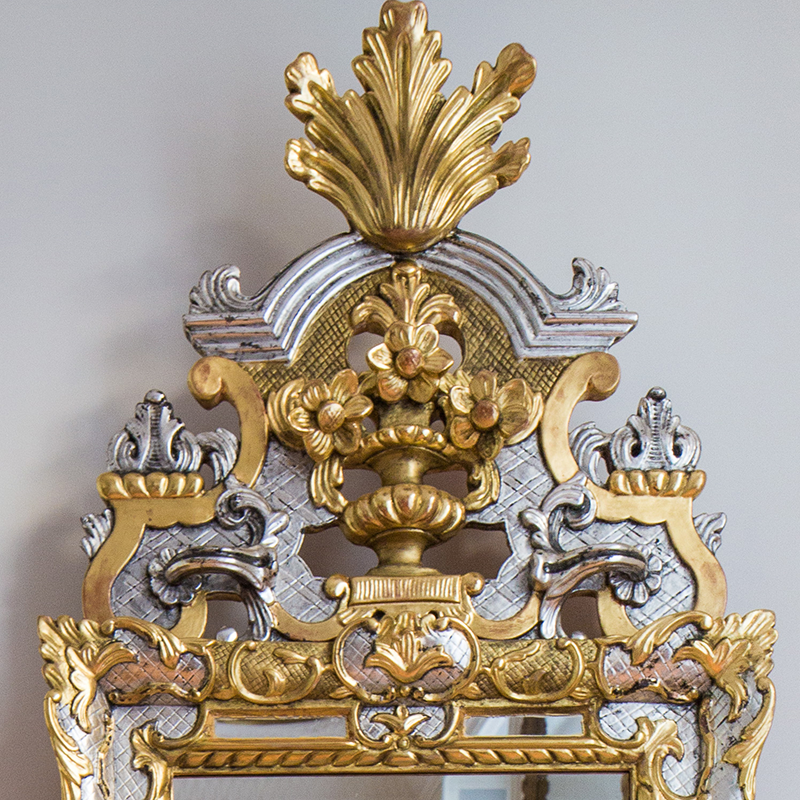 Gilding
Highlight sculptures by adding a touch of gold, silver or copper leaf.
You can also choose between an antique patina or brilliant finish.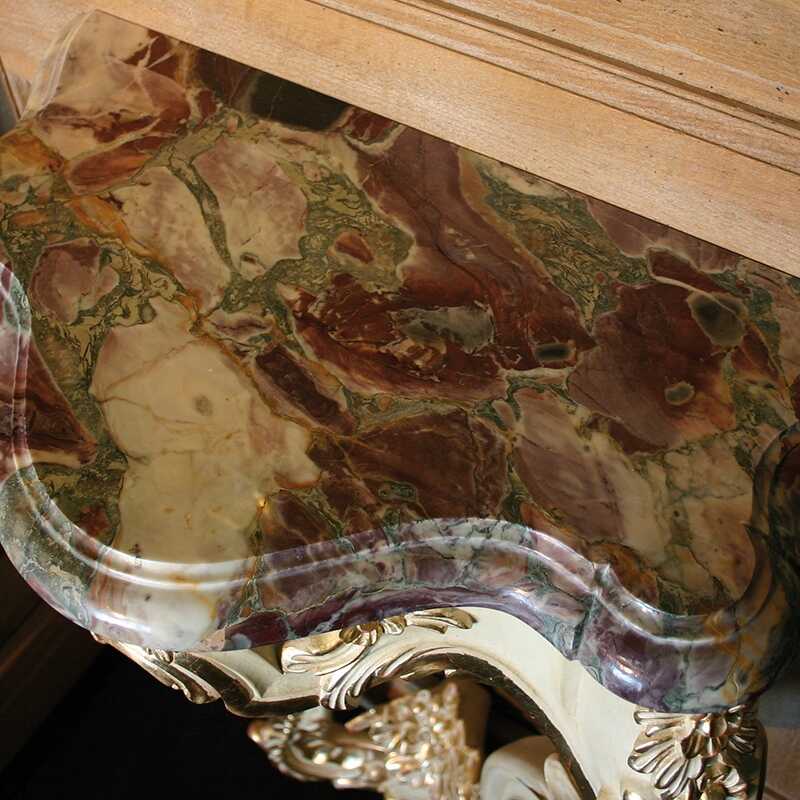 Marble
As well as giving your furniture a touch of sophistication, marble creates elegant décorative effects. We provide a wide choice of marble, mined mainly from french quarries such as Benou, Sarancolin and Brêche d'Alep.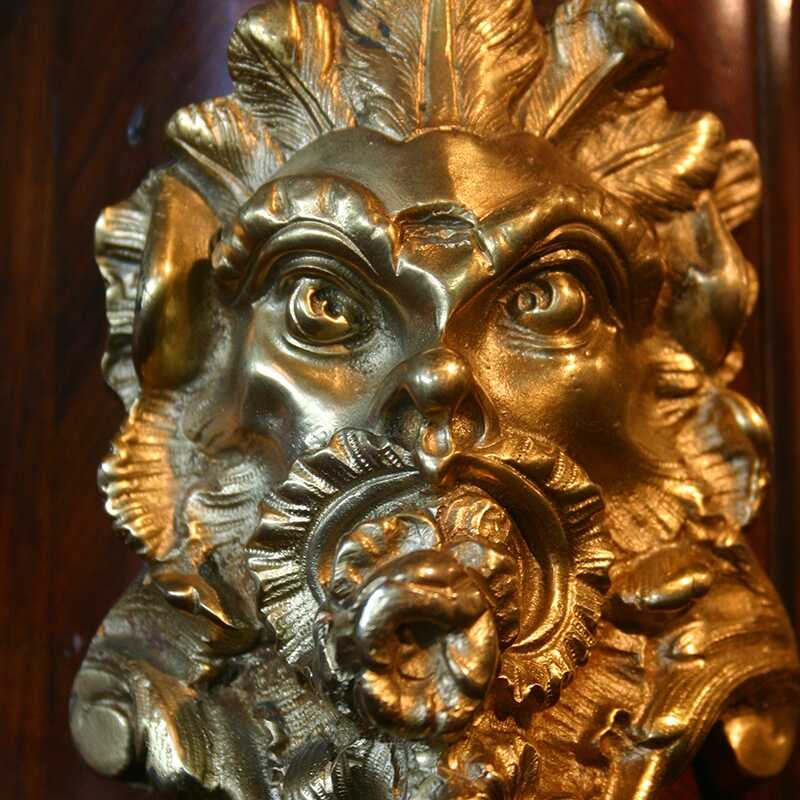 Bronze
Bronze pieces play an important role in classical furniture, contributing considerably to the rococo style of the XVIII century. We use only pure bronze for this, cast by reliable foundries and chased by hand to give them a sharp detailed profile.
We propose several types of finish including gold plate, antique bronze and verdigris.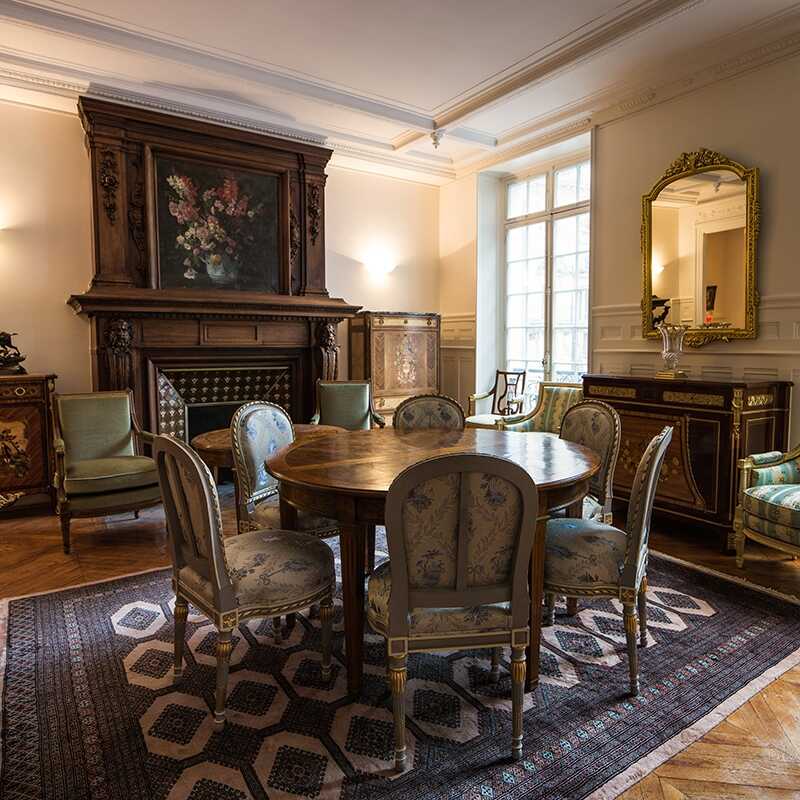 Project
Our showrooms at Loudéac and Paris are open for you to visit whether you are searching for a particular item or simply looking for inspiration. We have plenty of samples and models at hand and our team are always available to help or answer questions.