Showroom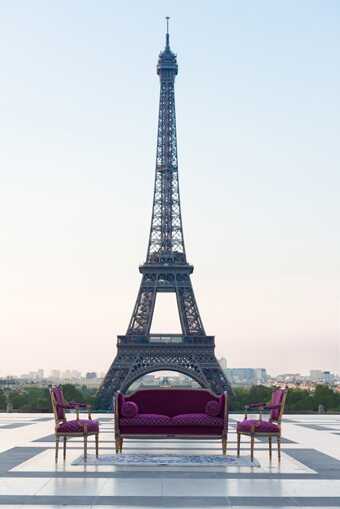 Our showroom is a place dedicated to furnitures and seats of art. Stained glass, wood, glass wall and moldings are distributed in an unique space of 190 m2 where furniture of art reveals its splendor.

A chic and elegant boudoir is staged with a sofa of a mash up of styles. Between modern and classic this sofa has purple color, cubes, with a lovely little black chest of drawers with oriental inspiration, lacquering.

On the other room, a baroque atmosphere: Chairs, tables, chests of drawers, armchairs... This combination of furniture reveal a "Grand Siècle" spirit. Conventional styles are gone and replaced by extravagance in shapes, lines and multiple curves.

Excellence in manufacturing techniques sets while materials and colors. Acanthus leaves, patinas lacquer, gilding, silk, bronze, gold, marble, marquetry, a precious mixture which enhances our imagination!

In another room is a space for ideas and inspiration. Fabrics, table creation, sample of materials, references ... Everything is available to imagine and choose its exceptional furniture.

Showroom ALLOT Paris - 61 rue de Vaugirard - 75006 Paris - France
(first floor)
Tel: +33 (0)1 45 49 49 61
Open from Tuesday to Friday 10.00am till 1.00pm and 2.30pm to 6.30pm,
Saturday from 10am till 1.00pm and 2.30pm to 6.00pm
Métro Rennes ou St Placide.

Workshop & Showroom Loudéac - Z.A. des Parpareux - 22600, Loudéac
Tel: +33 (0)2 96 28 18 69