Workshop visit
One of a kind
By employing the most demanding of craft techniques, pattern inlays are made masterfully from wood and/or metal, and arranged with a variety of impeccable lacquering, gilding, woodcarving, upholstering techniques.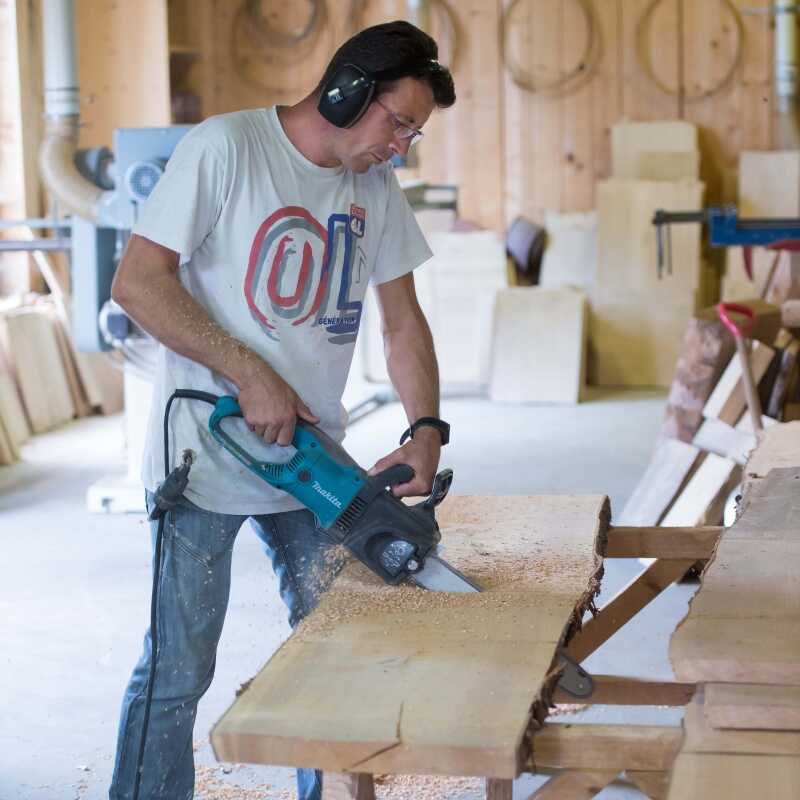 Furniture Woodworking
Differents stages to make a strong skeleton are necessaries. Sawing, trimming, planing, tenon and mortise joint, cutting out, scrollsawing, decorating with mouldings, are those key stages. The woodworker manufactures armoires frames, chests of drawers frames, secretaries frames, bookcases frames, in crossbow shape, incurved shape, etc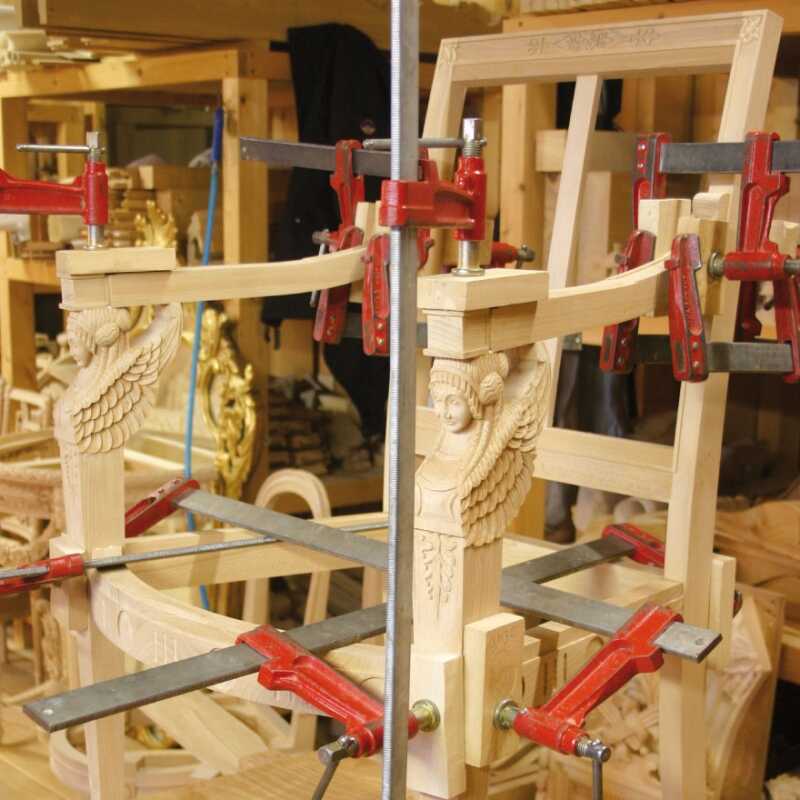 Chair woodworking
The chair woodworker transforms wood in artistically creation. Thanks to his knowledge and traditional craft technique, he makes chairs, sofas and beds.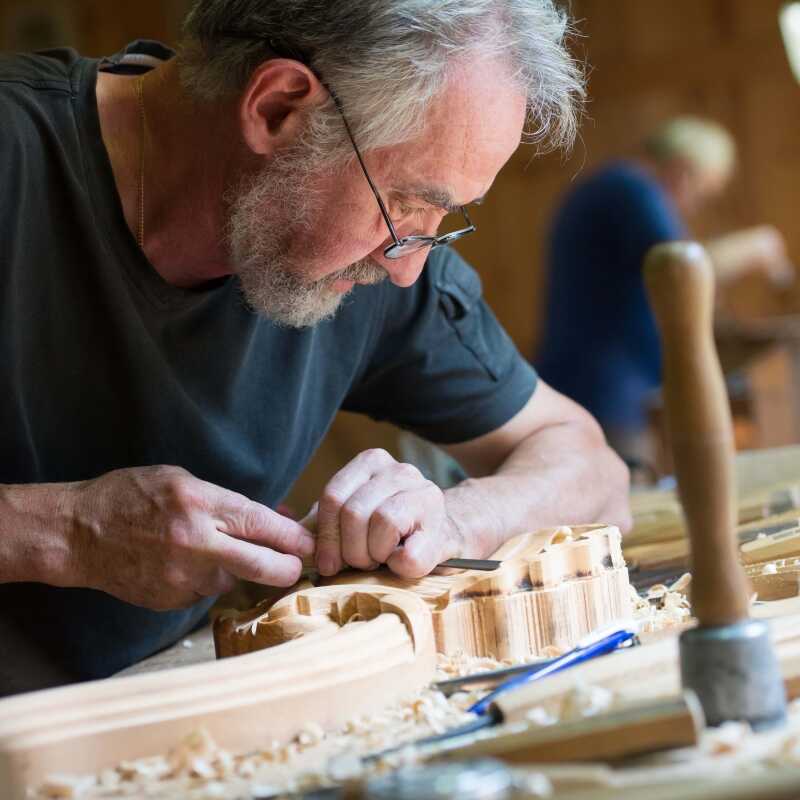 Woodcarving
The art of the wood sculptor lies in the ability to wrest from the solid wood a bas-relief of the strongest, finest and most vigorous quality. Only a perfect balance between his artistic vision and his manual dexterity will allow the motif to emerge from the solid mass.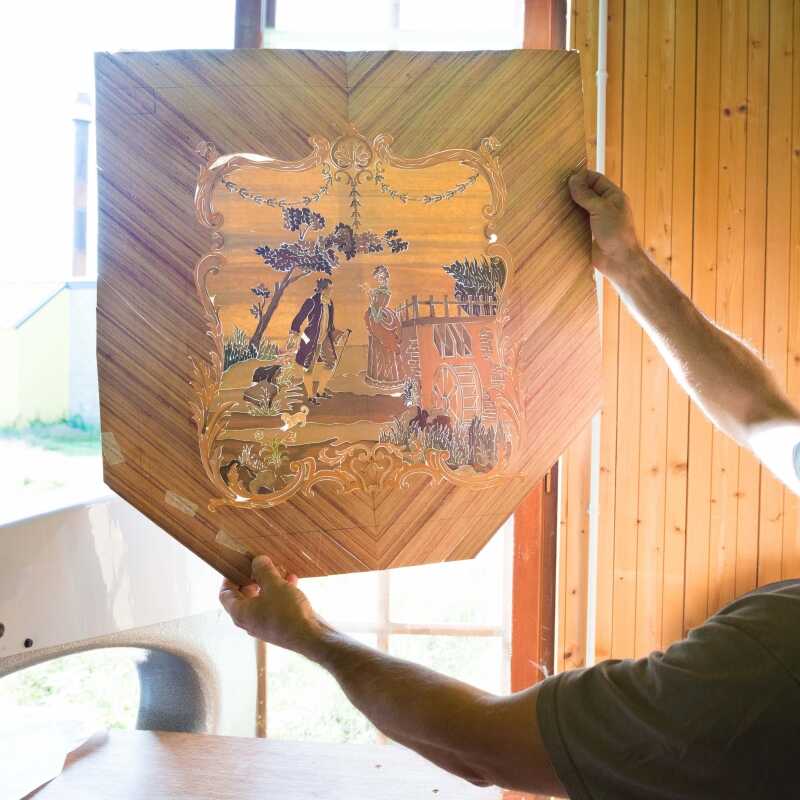 Marquetry
The pieces of marquetry are cut from among 43 of the highest quality woods: Rosewood, violetwood, mahogany, lemontree, etc. some of which are then darkened in hot sand, are inserted tin to a carefully hollowed panel. The completed panel is then glued to the piece of furniture.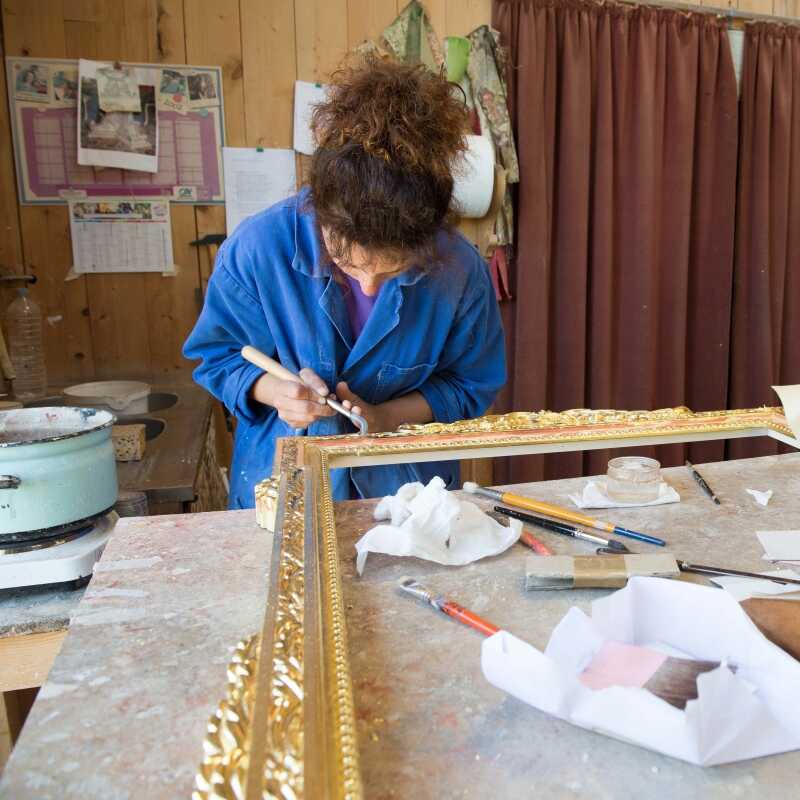 Gilding and lacquering
The 18th century technique consisted in making and engraving the piece of wood, then putting on several lays of glue made from rabbit skin. The repair artisan engraves again this rough shape to trim the piece. A stabilizing coating consisting of glue made from rabbit skin and "bol d'Arménie" –a kind of paste - of red/orange colour is spread over with a marten hair brush.

The gold leaf applied by wetting the part to be gilding, then lifting the leaf from its pad by static electricity using the marten hair brush and placing it on the prepared surface and then pressing it in place with a special tool to obtain proper adherence. The final step consisted in polishing the gold with a tool, the end of which is made of a curved agate stone. This step was crucial to provide both relief and light to the object.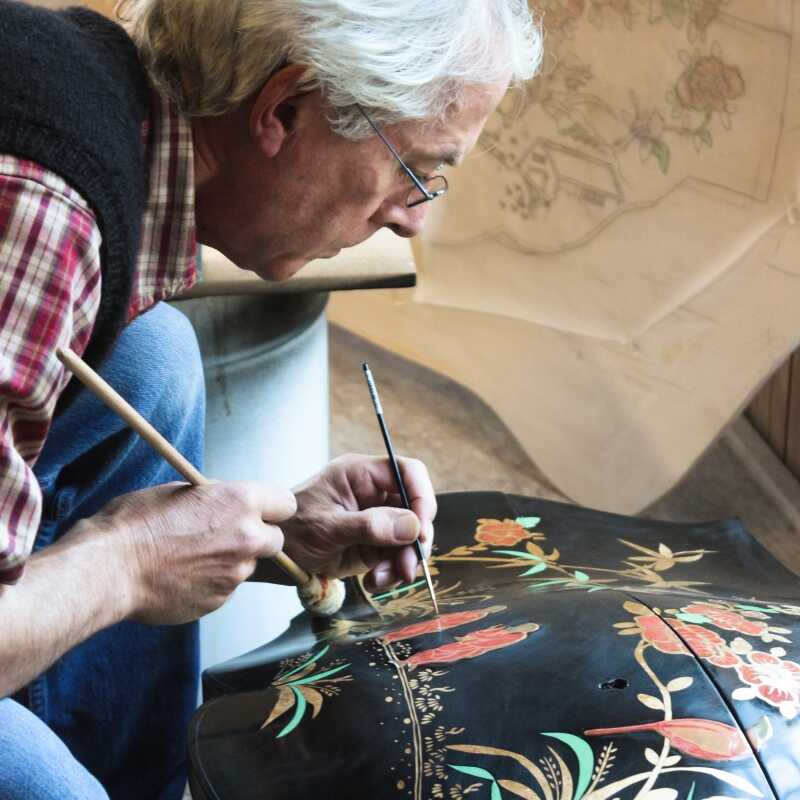 18th Century chinese lacquering
Lacquering in gold relief was perfected in the 18th century and is called «Japanese Lacquer or chinese-style lacquer. The wood is incised and hollowed out and then 16 succesive lays of glue made from rabbit skin and chalk known as «Blanc d'Espagne». Then several coats layers of lacquer are applied to obtain an exceptional gloss. reliefs are gradually built up and are highlighted by the application of gold leaf.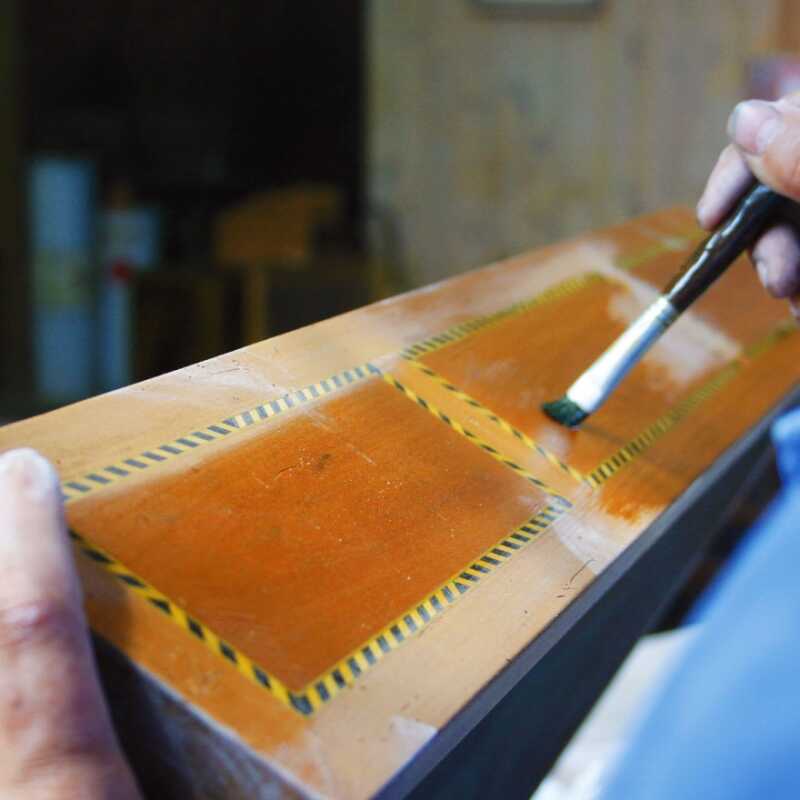 Finishing
The wood is sanded using extra fine grain sandpaper. The piece is then varnished and waxed. The traditional varnish is achieved by applying gum lacquer varnish, French polish or «vernis matin » with a special brush. Waxing, which is a technique used on pre-19th century furniture, is done by applying two or three coats of bee-wax and polishing with a baleen brush.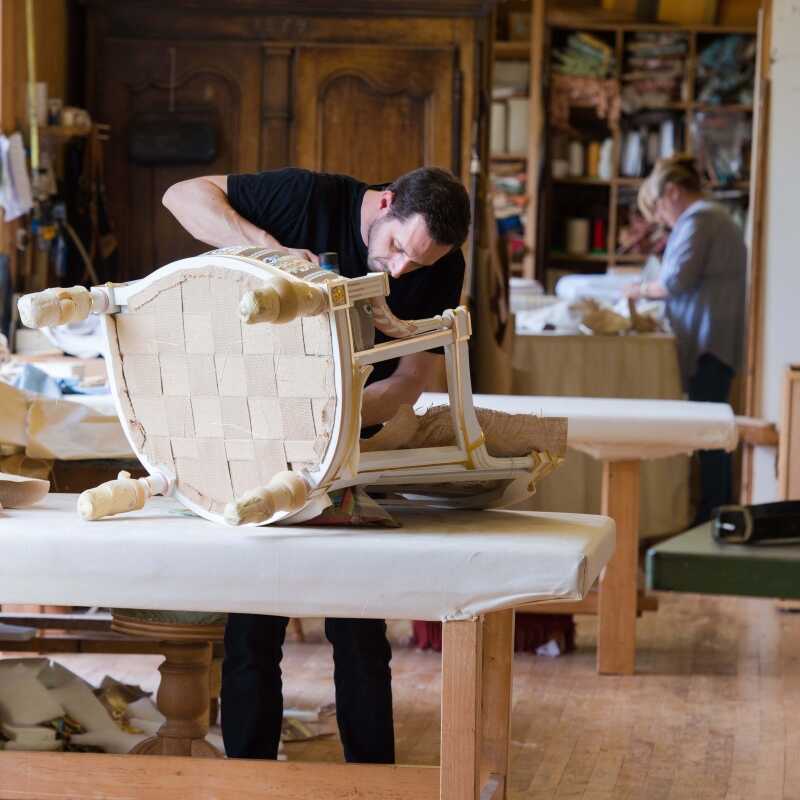 Uphosltery
The upholsterer stuffs all the chairs in the traditional way using helical springs and horse hair thread. He will then cover the chair with top-quality fabric, such as velvet, damask, «Lampas» or silk.